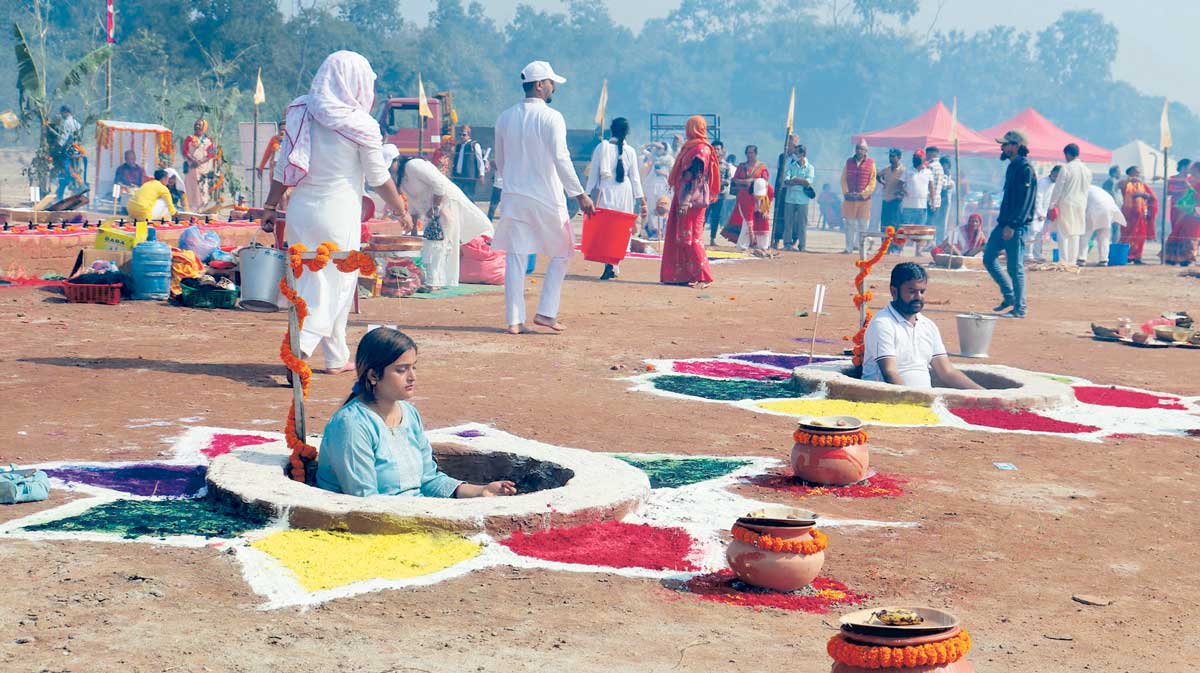 Om Adi Foundation recently organized at Kankai Kotihom, Jhapa, a three-day Mahayagya where Bal Brahmagyani Guru Adi Chandra Yogi and other prominent personalities offered prayers and performed various rituals wishing for world peace, end of conflicts around the world and peace to those who lost their lives in the recent 6.4-magnitude earthquake.
The Mahayagya held on the banks of the Mai river is part of plans to hold such rituals in 18 different places of the country this year, said Upendra Mahato, the foundation's president.
Bal Brahmagnyani Guru Adi Chandra Yogi and other prominent personalities performed an Akhanda Yagyahuti ritual during the three-day Mahayagya that concluded on Nov 11, drawing devotees from far and wide.
The energy received from the Mahayagya will be 'properly managed' on the Kankai Dham premises and the area developed as a spiritual destination in line with the vision of Guru Adi Chandra Yogi, said Lakshmi Prasad Prasain, program coordinator and consultant for the foundation.
Kankai municipality Chief Rajendra Kumar Pokharel said this ceremony will help make the land of Kankai more sacred.
Pokharel expressed confidence that rituals like this and active cooperation from local communities will transform the holy Kankai Dham into a well-known and well-managed religious tourism destination.