Timeless beauty of Bhaktapur Durbar Square
Bhaktapur Durbar Square is a historic center of the ancient city that holds a tremendous cultural, historical, and architectural significance. Located in the heart of Bhaktapur, it is a UNESCO World Heritage Site and one of the three squares in the Kathmandu Valley.
During the medieval period, it served as the seat of power for the Malla kingdom. The area is well-known for its breathtaking historic architecture, which includes palaces, temples, courtyards, and sculptures.
These structures represent Nepal's rich creative and architectural heritage. Some of the major attractions within the squares are the 55-window Palace, Nyatapole temple, Vatsala temple, and Dattatreya temple.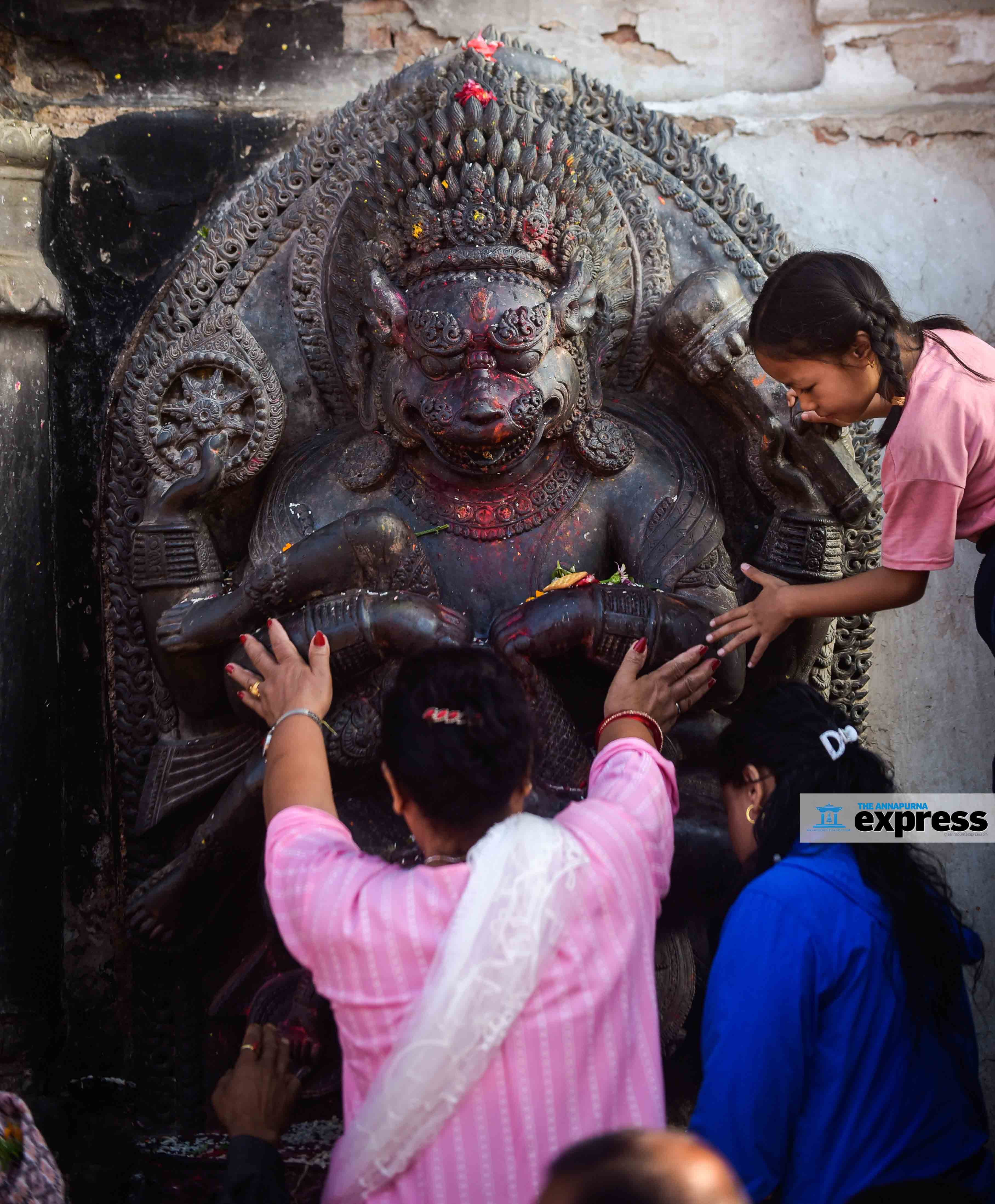 This morning I decided to take a tour around the square. As I walked in, I noticed women dressed in the traditional Newari attire 'Haku Patasi.' With their offerings in hand, they were all walking toward a temple. I could also hear men chanting Hindu devotional songs (bhajan) to the beats of their traditional musical instruments.
After I parked my vehicle, I started walking, observing the local vendor market.The place was buzzing with people, many of them shopping for groceries from local vendors. Around the square, there were numerous shops and stalls filled with handicrafts, paintings, statues, and posters of Hindu deities.
The square is still undergoing renovation after being devastated by the 2015 earthquake. With the majority of the temples already restored, this important historical and cultural site has regained its old charm.