GG Machaan: A nice place to unwind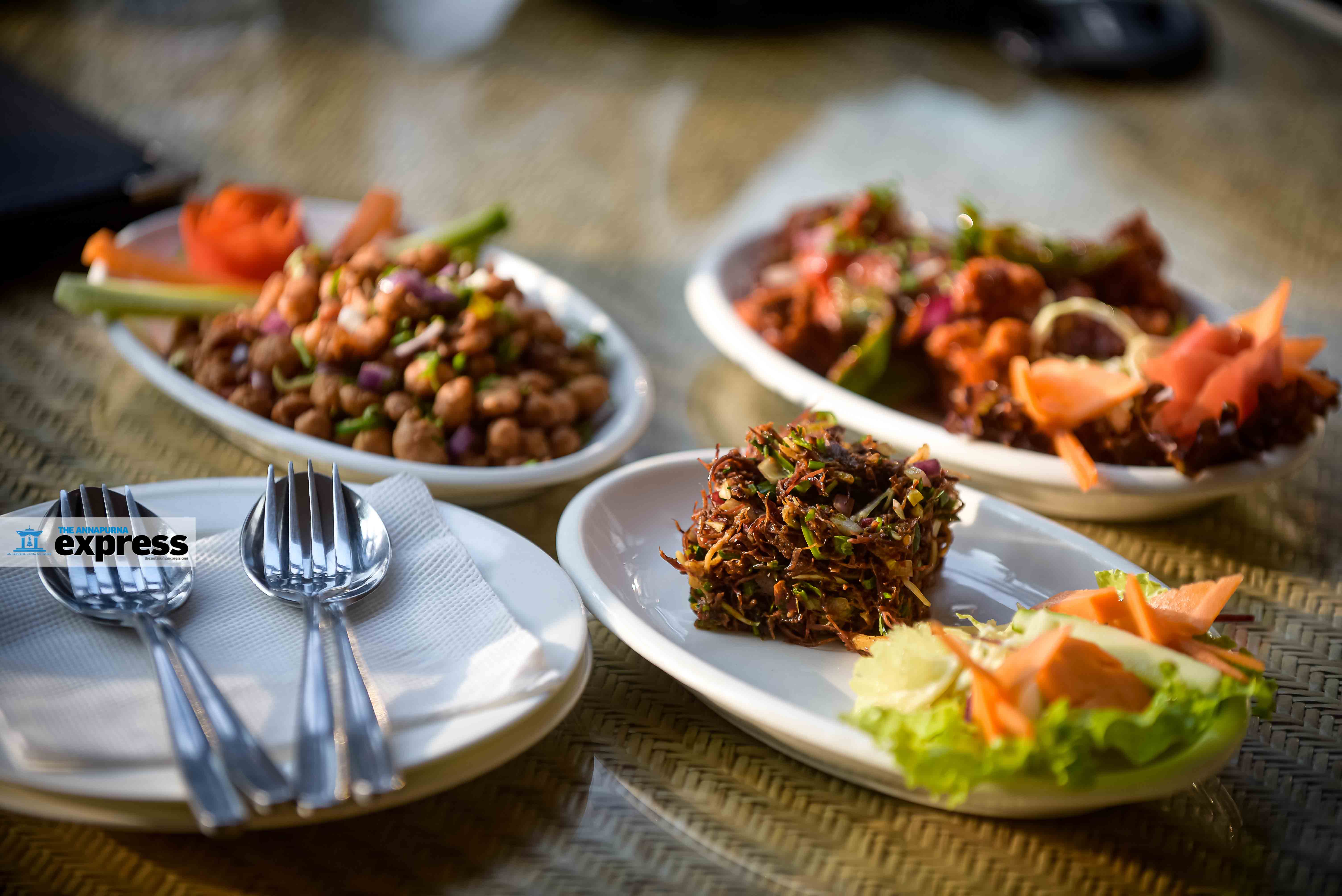 Jhamsikhel, Lalitpur, has many amazing restaurants. Depending on what you are in the mood for, you have a plethora of options. This week, we are recommending you try GG Machaan. The ambience is lovely, and the food is great too. 
For starters we suggest the Twakka Makai. It's fried sweet corn prepared using the chef's secret recipe. The flavor will remind you of everyone's favorite chatpate, with chili, onion, and some green salad. Even though the dish is a simple one, it tastes really good. 
The next dish we absolutely loved was the Parale Mushroom. It has mushrooms mixed with tomatoes, spices, chili, onion, and capsicum. This dish is apparently a huge hit among vegetarians.
Sukuti Sadeko is a must-try for non-vegetarians. The chef definitely knows what he is doing when he serves it with chopped tomatoes, onion, and a sprinkling of fresh coriander leaves as garnish. It was a delight. We are confident you won't regret trying GG Machaan Special Sukuti.
GG Machaan serves a good variety of drinks as well. The bartender says beer and whiskey are what people mostly prefer, especially to go with their special sukuti but there is a wide range of cocktails and mocktails for you to choose from. They also have live music every Friday night, making it a perfect place to visit after a busy week.  Besides their menu, what sets this restaurant apart from others in the area is the ambience of the place. The name GG stands for 'Go Green', and 'machaan' refers to a tree house. As the name implies, the restaurant strives to create a natural environment. The aim of the management has been to replicate the feeling of being in a jungle—to allow their customers a brief respite from the hustle and bustle of city life.  The seating arrangements are fascinating too. Most of their furniture is made of bamboo, which goes perfectly with the jungle-themed restaurant. It also provides a private cabin for large groups, and the best part is that the cabin is sound proof.  Moreover, the staff are friendly and helpful, and the service is quick and efficient. We definitely recommend GG Machaan if you are looking for a peaceful place where you can relax and recharge during a busy day.   Their Specials
Opening hours: 11am – 10pm
Location: Jhamsikhel, Lalitpur
Meal for two: Rs 2,000
Online Payment: Accepted
Reservation:n 01-5454291
Parking: Available