Dr Bhampa Rai obituary: A relentless campaigner for refugee repatriation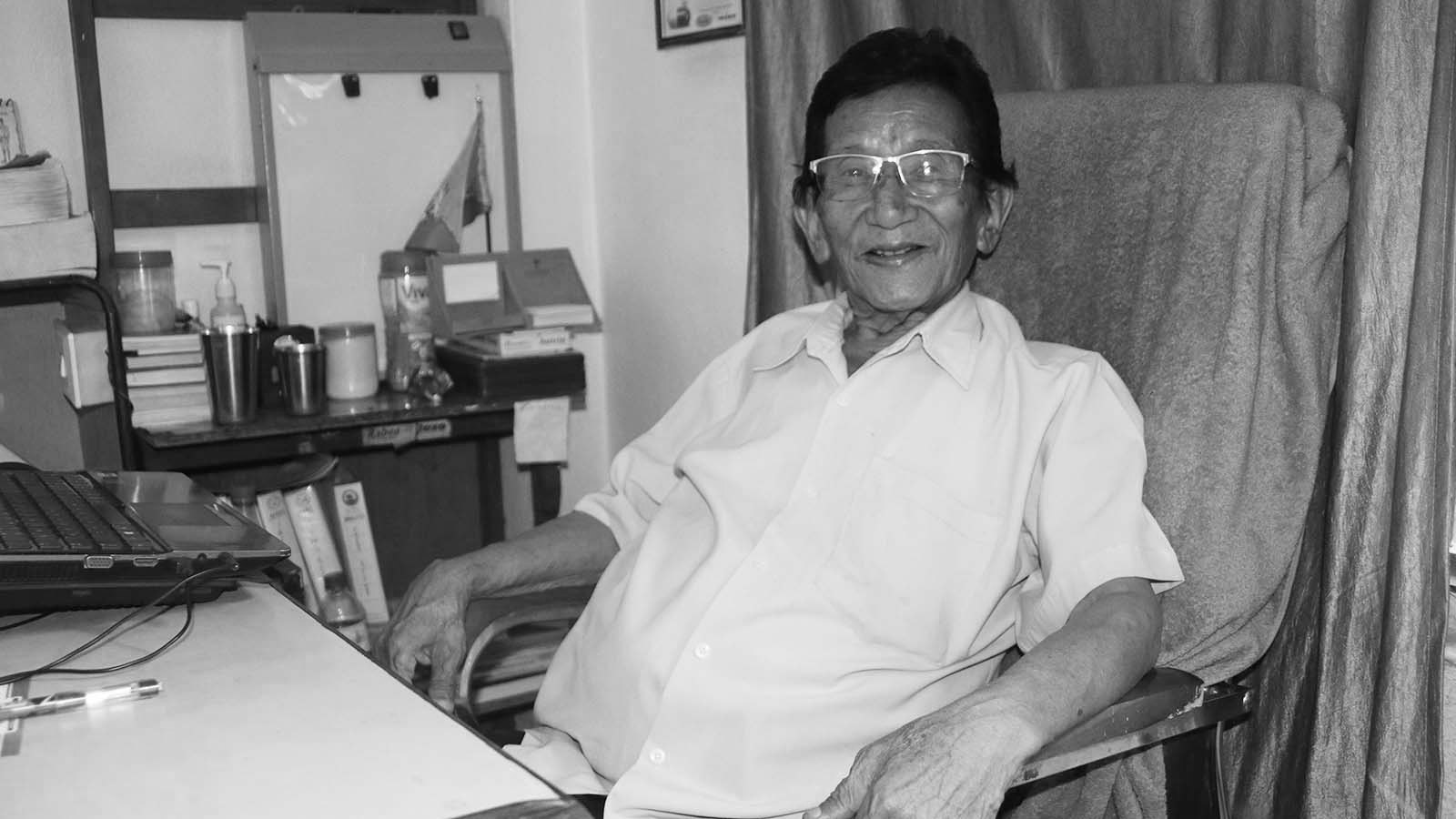 Dr Bhampa Rai, a leading figure in the Bhutanese refugee repatriation movement, passed away on June 19. He was 72.
Rai was born and raised in the Bara village of Samchi district in southern Bhutan. His ancestors, originally from Nepal, had migrated to Bhutan during the 17th century.
A surgeon by profession, Rai worked for the Bhutanese royal family before tens of thousands of Nepali speaking Bhutanese fled the country in the early 1990s.
Unlike other Nepali-speaking Bhutanese, Rai and his family were not chased out of the country. As a surgeon to the royal family, the Bhutanese government in fact urged him to stay. Rai left as he could not tolerate the government's persecution of his people. The stateless people, he felt, needed him more than the royal family.
Rai and his family first made their way to West Bengal, India, where they spent a few months with the other refugees. There he met Ram Karki, a Bhutanese human rights activist now based in the Netherlands.
"He was straightforward and selfless and he wasn't against any group or community, only against the regime that had evicted his people from their homes," says Karki of Rai.
After the homeless Bhutanese refugees were chased away by the Indian authorities, they came to Nepal and camped along the Mechi River in eastern Nepal. Life became increasingly hard for them. There were crises of food, water and sanitation, and the people started getting sick.
Rai volunteered medical care to the sick, and he continued his practice even after the refugees were moved to the camps run by the UN High Commission for Refugees.
"He had a clinic in Damak from where he used to offer free healthcare to Bhutanese refugees as well as non-refugees," Karki says. "He used to get hundreds of calls every single day and he helped everyone."
As a qualified surgeon, there was no shortage of well-paying job offers for Rai. But he declined them and decided to devote his life for the care of his people.
Rai hoped to one day return to Bhutan and led a repatriation movement to find a rightful place for his people in their native land. He didn't give up even when the majority of refugees opted to migrate to other parts of the world as part of the UN's third country-resettlement program.
Rai's parents as well as his wife died in Nepal as refugees. He had been living alone in his rented flat.
In May this year, Damak Municipality had honored Rai for his tireless service to the refugees as well as to the local community. He was offered free housing, but for him home was always Bhutan.
"On the day he was honored, he had shared with me his wish to live out the last of his days in Bara, Bhutan," Karki says. "That wish never came true. Now it is upon us to walk on the path he has shown."
Rai had been suffering from liver and kidney problems for a long time. On June 14, he underwent operations for hernia and piles and later died of complications from the surgery at Noble Hospital in Biratnagar.